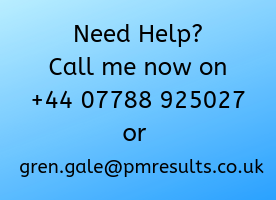 GreyCampus Review

What Courses are Available
GreyCampus offer a wide range of courses related to Remote Work and Project Management the subjects we provide consultancy and advice in.
We believe that if you are going to run remote work successfully then you need to adapt your existing processes for remote work rather than continue to try to use processes designed for office-based work. Most importantly these processes must be documented to allow employees and particularly new employees to understand what is expected. Lean Six Sigma is perfect for this.
While we run our own project management courses, these are not aimed at achieving a professional qualification. If this is important to you then you'll need to look for PMP, Prince 2, Agile and Scrum courses
Grey Campus provide the following courses:
PMP® Certification Training
Prince2 Practitioner Certification Training & Certification Exam
Lean Six Sigma Green Belt Training & Certification
Lean Six Sigma Green & Black Belt Training & Certification Combo
Agile Scrum Master Certification Training
Certified Scrum Master (CSM) Training and Certification
GreyCampus Review
We really like GreyCampus for a number of reasons:
Their courses are all available on-line so are well suited to remote workers.
They combine e-learning with remote instructor led classes.
They achieve a very high pass rate e.g. a 96.3% pass rate for Lean Six Sigma Green Belt training.
Lots of people agree with our evaluation. They receive a stunning average of 4.7 stars from hundreds of reviews across their entire course range from Trustpilot.  It's very unusual to get such a high score for almost anything on Trustpilot.
Their prices are very competitive for instructor led courses for example in UK pricing £830 for Lean Six Sigma Green belt and £860 for PMP certification and there are usually discounts on offer (see below).
They give 1 year access to all training material – this is unusual – most providers don't offer more than 3 or 6 months.
Videos are short, high quality and easy to follow.
The courses include practice questions and tests. This is very important if you're going to pass the exams – don't chose a course provider that doesn't offer this.
Promo Video
This is GreyCampus's promo video for their Lean Six Sigma courses.  We rather liked the homely way it was presented given they're quite a large outfit.
Current GreyCampus Discount Codes