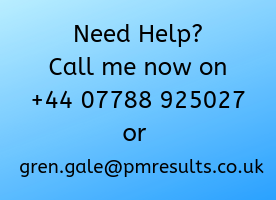 Product Reviews
We've been asked a lot for advice about which Remote Work and Project Management applications are available and how effective they are, so we're going to be publishing our thoughts on which packages and services work and which don't.  Watch this space!
Video Conferencing
Krisp Noise Cancellation Application
People working remotely are finding themselves in a variety of locations where noise can often be an issue.  Noise cancellation applications try to address this.  The leading Video Conference applications have settings that attempt to address this, but we think Krisp as a stand alone app produced by noise cancellation experts does this in the most effective and flexible way.  See our review of Krisp
Meetter – Revolutionising Remote Meetings
Meetter is one of the best remote apps we've ever seen!  It takes the meeting overload issue that most remote workers experience and absolutely destroys it.  More a new way of working than a piece of software. We're convinced it's the future of remote meetings.  See our review of Meetter
Training
We believe that if you are going to run remote work successfully then you need to adapt your existing processes for remote work rather than continue to try to use processes designed for office-based work. Most importantly these processes must be documented to allow employees and particularly new employees to understand what is expected. Lean Six Sigma is perfect for this.
While we run our own project management courses, these are not aimed at achieving a professional qualification. If this is important to you then you'll need to look for PMP, Prince 2, Agile and Scrum courses.
For training we really like Grey Campus – see our Review of GreyCampus
Knowledge bases
One of the key requirements in setting a company up for remote work is to build a knowledge base.  Most organisations of course already have a knowledge base, it's Chloe in accounts, Joe in IT, Amit in Marketing and so on.   This just about works in an office environment but has always represented bad practice borne of lazy management and poor control of risk.
KBee – Build a knowledge base fast
KBee is a great idea and a good example of the sort of simple but innovative initiative that is being driven by the rapid acceleration in remote working.  See our review of KBee
Best knowledge base tools for remote work
Our knowledge base review is aimed at packages we think are best suited to remote work.  Read our review of knowledge bases
Employee Monitoring Tools
A controversial area for sure, but there are a number of strong positives for monitoring tools if they're used correctly, sensitively and openly.
How we can help
If you enjoyed our product reviews then also see our blog posts for lots of advice on how to adapt your business to remote work
Or contact us on enquiries@pmresults.co.uk or +44 (0)7788 925027 for help on how to build a truly efficient remote working environment that meets the needs of business and employees.