Our top 9 project management books
Search for 'project management books' on Amazon and you get 75 pages of hits.  That's around 1500 titles, so there's no shortage of project managers anxious to go into print and spread the word.  You'd be very impressed if I said I'd read every single one of them for this review but in the unlikely event that I could get through one book per day and retain my sanity that would be over 4 years of reading by which time in all probability another 1500 project management books would have been launched into the world.
So, while I may not have read every book on project management, these are the ones I think are the best project management books of all time and well worth a read.
I should also add that none of these books are about certification and while having that Prince 2 or PMP certification might make you more employable they won't necessarily turn you into a good project manager.  These books concentrate on how to manage projects and less on the paperwork and bureaucracy that certification inevitably focuses on.
I love this book mainly because it just about agrees with everything my many years' experience of project management tells me to be true!  Andy Crowe surveyed over 5,000 project managers and their stakeholders to try to find out what works and what doesn't.  From the data he works out what the best 'Alpha' project managers do that elevate them above the pack.  All of those surveyed had to pass an experience test (number of hours project managing) as well as having team members and a customer prepared to take part in the survey – so this really was the 360-degree feedback that HR departments like so much.  It brings out excellent, common sense insights into communication, process, leadership, developing people, managing scope, risks and issues and much more.  An easy choice for one of our best project management books.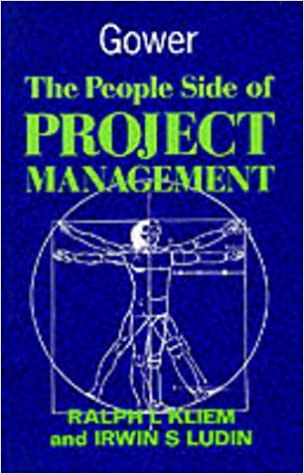 Liked our review of the best project management books of all time?  Look at our other reviews in our reviews section.
Gren Gale is a consultant in Remote Work and Project Management and has been named as one of the top 19 Key Opinion Leaders globally in remote work in Who's Who in Remote Working?  He is author of the Remote Project Manager and Remote Work The New Normal.
Articles and reviews on this site are written from an unbiased viewpoint. We only review products which are relevant to Remote Work or Project Management and ones we believe in. Once this article on the best project management books of all time was written we looked to see if some of the links could generate affiliate income. It won't make us rich but it helps pay the rent!