Kbee Review – an innovative approach to building a knowledge base
26 January 2022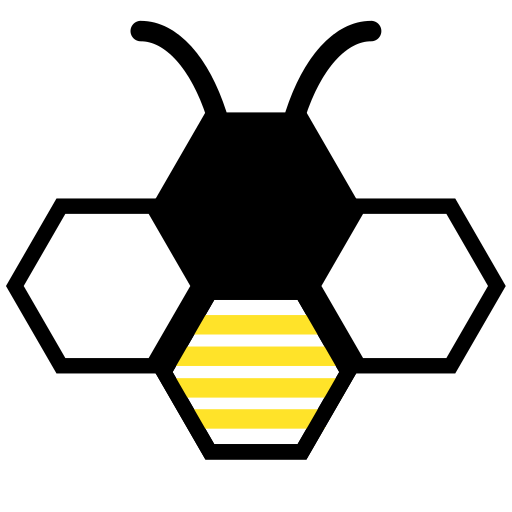 What is a knowledge base and why do you need one?
One of the key requirements in setting a company up for remote work is to build a knowledge base.  Most organisations of course already have a knowledge base, it's Chloe in accounts, Joe in IT, Amit in Marketing and so on.   This just about works in an office environment but has always represented bad practice borne of lazy management and poor control of risk.
In remote work, you can no longer depend on being able to walk down the corridor and ask Chloe or Joe a question, so it's important to have a centralised database of knowledge – a knowledge base.  This lowers risk and dependency on individuals, makes it easier for new employees to get up to speed and provides a consistency of response to customers.
So building a knowledge base must be a no-brainer then?  The answer should be yes, but many companies try to skip this step because they think they're just too busy to create one.  This isn't a great idea. I've come across call centres working remotely where operators unable to find an answer to a customer's question end up just making an educated guess!
How can you fix this?
You need to buy a knowledge base application, work out how you're going to structure its contents and then populate it.  Once you've populated it you need to be able to easily find what you're looking for, so a search function is important too.
There are some excellent knowledge base packages available.  If you're planning on building your knowledge base from scratch then we really like Notion.  Its editing functions are easy to use and highly intuitive and it produces pages which look attractive and readable.  However on the minus side you will need to set up and maintain its access permissions and while Notion can link to existing content it's a bit clunky to use and can't be searched so you ideally need to copy all of your content into Notion.  Pricing for teams starts at $8 per user per month.
We also like Confluence.  It's not quite as easy to use as Notion and its search function generally not as well rated, however in common with other Atlassian tools it has a wealth of third-party add-ons for instance ones that can turn confluence pages into PDFs, to embed maths functions and language translations.  Confluence is a mature product having been launched in 2004 which has it's advantages, but there's also a feeling that it's starting to show its age.  It shares similar drawbacks to Notion on access permissions and linking to and searching existing content.  Pricing for Confluence is $5 per user per month with limited storage or $10 for unlimited storage plus 24-hour support.  Enterprise deals are available on request for both packages.
Evernote is also worth a look.  It has been around for a long time as a note taking app for personal use and isn't the first package that comes to mind when you're thinking about knowledge bases.  However, Evernote has recently launched a Business version and upgraded its look, feel and usability.
The editor is top notch and intuitive.  You're offered a huge selection of templates that you can make use of for your knowledge base pages – everything from meeting minutes to project plan pages as well as allowing you to build your own templates.  Users are presented with a clean looking dashboard containing an index to all knowledge bases as well as a more detailed view of the ones they own.  Again while you can embed links in pages this isn't great and can't be searched so ideally you should try to get all of your content into the package. The search function is good, quick and is an AI based search, but as described for the other knowledge bases can't search linked content.  Evernote is free for personal use, $7.99 for the Premium version which adds some functionality and much more storage and the $14.99 for the Business Version which is aimed at teams sharing data by building knowledge bases.
Kbee Review
KBee takes a different approach to Notion, Evernote and Confluence and is streets ahead if you want to set a knowledge base up quickly and relatively painlessly.
Most companies have lots of the knowledge that needs to be shared already available in existing documents, slide decks and spreadsheets but it needs to be organised and made easy to access and search.   KBee makes this easy.  It sits on top of Google Drive and allows you to build your knowledge base from the Google Docs, Sheets, Slides, Forms and PDFs that you've already created.  This content may not be perfect and you will probably want to tweak and add to it, but KBee will get you off to a flying start by making it available and accessible really quickly.  You could of course link to this content from other knowledge bases but what sets KBee apart is that it won't be included in the search from those knowledge bases but it will be with KBee.
It's simple to use, looks good, is easy to search and combines all of the access controls you've already set up for your Google files.  KBee's search is very fast and uses Algolia AI which is an Artificial Intelligence driven search engine that aims to return relevant content and avoid you getting swamped by hundreds of search hits.
What's more, authors don't need to be trained to use a new editing package, they carry on using G Suite which is already a best-in-class office package with excellent support for shared editing.
KBee is good value too and it's a single monthly charge rather than per user.  You pay $15 per month for unlimited users, up to three knowledge bases and one administrator or $59 per month for unlimited users and knowledge bases with three administrators.   You don't pay any extra for storage outside of the deal you already have with Google and you get to keep all of your knowledge base in a single trusted repository – Google Drive, with whatever security, back-up and disaster recovery set-up you already have in place.
Conclusion
So the conclusion of our Kbee review is that we think KBee is a great idea and a good example of the sort of simple but innovative initiative that is being driven by the rapid acceleration in remote working.  If you've enjoyed our KBee review and are interested in KBee then you can sign up here and try it for free.  We'd recommend you try the Pro or Business version to get a representative feel of how KBee can work for you.
Gren Gale is author of Remote Work The New Normal and The Remote Project Manager and is a consultant who specialises in Remote Work and Project Management.
Articles and reviews on this site are written from an unbiased viewpoint.  We only review products which are relevant to Remote Work or Project Management and ones we believe in.  Once this Kbee review was written we looked to see if some of the links could generate affiliate income.  It won't make us rich but it helps pay the rent!