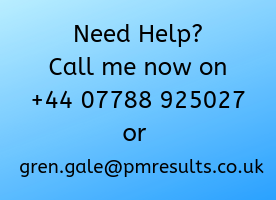 Nailted Review: Are employee engagement packages worth it?

Why does anyone need an employee engagement package?
While it might seem like stating the staggeringly obvious, companies who want productive employees and low staff turnover need to make people feel valued, wanted and listened to.  The world of remote work has the potential to amplify employee pain so it's even more important to open communication channels to employees and both listen and act.
Employee engagement is weak in many workplaces.  The Bersin/Delliote report  – The state of employee recognition surveyed employees in 600 organisations in the US and flagged up some startling findings:
70% of employees said they were recognised once per year or not at all
64% of employees leave their jobs because they do not feel appreciated
There was a wide gap between what company leaders thought they had in place and how employees felt.
Too many employers' programs focused on financial factors rather than engagement and recognition.  Regardless of all other factors, a 15% improvement in employee engagement can result in 2% increase in margins.
This survey was of mainly office based staff. Its finding are likely to be amplified for remote workers.
Managers find manging remotely more difficult
All the signs are that managers faced with the new challenges of managing remotely are far more obsessed with their own insecurities than those of their team members.  The OwlLabs State of Remote Work survey showed that managers running remote teams were most worried about:
Reduced employee productivity (82%)
Reduced employee focus (82%)
Lower employee engagement and satisfaction (81%)
Whether their remote employees are getting their work done (80%).
And they were least concerned with:
Employee loneliness (59%)
The career implications of employees working remotely (65%)
Employees overworking (67%)
Difficulty managing them (68%).
So not a lot of solace for either them or their team members in those stats!
How do employee engagement packages help fix this?
Employee engagement tools have been around for a while now.  They aim to:
Help managers improve their management of and communication with their teams
Give employees a channel to express their concerns without inhibition based on anonymous participation
Provide feedback at an executive level on employees satisfaction levels
Act as an aid to maintaining company culture.
They aim to keep a finger on the pulse of all staff, whether they're remote or not.  They do this by continuously sending out mini surveys and questions to employees, very much along the lines of the regular employee surveys that many companies carry out once or twice a year.
Nailted review
Most of the players in this market are about Ask-Analyse-Act, i.e. surveying employees, summarising the results and prompting actions.  Most were launched to target a traditional office-based workforce.
Nailted is different and in many ways unique.  Its principles are to:
Continuously ask for feedback and to act on this
Create positive culture change by encouraging good habits
Build a recognition culture
Support remote workers
Nailted places a lot of emphasis on promoting a positive culture of communication and recognition. Manager/team member 1:1s are built into the product and so is a 'claps' mechanism to encourage thank yous for work well done.  Nailted have also built video conferencing in to the package to facilitate 1:1s with remote employees.
Management get to see a 'mood map' for either the whole company or individual teams.  This is a visual representation of how teams are feeling and shows what direction those feelings are moving in.  Nailted also sends out a monthly e-mail to management showing which are the best and worst performing areas and how they've improved or got worse during the month.
Does Nailted work?
We think it does.   The evidence seems to show that asking employees questions continuously is a lot more effective than sending out a survey once or twice a year.  What's more it's a hell of a lot cheaper too!   It increases employee involvement and allows management to be far more agile and act quickly on issues – far better than finding out about them at exit interviews.
It's our very firm view that weekly 1:1s are non-negotiable for remote work so we like the way that Nailted encourages and facilitates them.  Claps may seem trivial but saying thank you is important and together with the 1:1s do much to create a culture of recognition.  In fact claps hit all of the key aspects of recognition.  They're personalised, immediate and specific and if you're into awarding employee of the month then claps awarded can be added up to facilitate that too.
It's often difficult to discern the mood of an organisation.  Where people are working remotely this gets even harder.  Nailted's mood map together with responses to questions provides a measure of the mood of teams and of the whole organisation.  It also makes it easier to detect people at risk or in danger of burn out.
Nailted Pricing
The good news is that Nailted won't break the bank and its charging makes it popular with small and medium enterprises.  You'll pay $4 per user per month with better deals available for larger enterprises.  That's our Nailted review.  Let's have a look at the competition.
Competition
In writing this Nailted review, we also looked at competing products and we've included some of the leading ones here.  Most are replicating pretty faithfully what employee surveys do but on a more frequent basis.  So this means capturing the data, analysing it and prompting remedial actions. Often help is provided to managers to address the issues that arise from the surveys which is something Nailted currently don't offer.  The bigger packages like 15Five, Culture Amp and Glint tend to be marketed to HR departments and often cover all aspects of people management. Here are our views on some of the leading packages:
Happyforce

The rather quaintly named Happyforce has similarities to Nailted.  Happyforce focus on collecting continuous feedback via their mobile app and also provide 'well done' functionality like Nailted's claps.  We really like Happyforce, partly because of the mobile app approach which means it's can be used in a much broader range of environments and partly because of the superb analytics that it shares with managers.  Managers at team or company level can see the overall happiness of their teams as well as individual (but anonymised) comments to help them work out what they need to act on.  This empowers employees to express how they feel and ask for improvements and as importantly makes managers aware of their actions and what they're doing well or badly.  We'll be publishing a fuller review of Happyforce soon.  Happyforce costs €200 per month for every 100 users with a minimum of 100 users but they will do deals depending on what each client wants.
15Five

15Five is a bit different to all of the other packages reviewed here.  15Five is heavily team based – around an employee and their manager. Employees are asked to fill out a template containing something about themselves, their experience, achievements and career vision. They then agree goals and objectives for their role with their manager.  They are asked to update a weekly form with progress against goals and objectives and responses to questions about how they're feeling.  So it's a bit of a mix of feedback on progress and feelings but there is logic to this.  We appreciate that receiving feedback on how well you're achieving your goals and objectives together with being encouraged to think about your career is an important part of making remote employees feel good about themselves.  It should be noted that this feedback isn't anonymous, it's read and hopefully acted on by your manager.  However there is also an option to send out separate engagement surveys which are anonymised, but these are large 25 question surveys, more like a traditional employee survey.  15Five say they are working on improving this.  15Five supports the set up of 1:1s complete with agenda and actions agreed.  Our view is that if you want a fully rounded package then 15Five fits the bill, however for remote work we'd prefer to see continuous anonymised feedback which currently it doesn't provide.   We'd definitely rank it above Glint and Culture Amp.  15Five costs $7 per user per month for the basic version with limited functionality or $14 per user per month for the Plus version with full functionality.
Culture Amp

Culture Amp is a comprehensive HR package, with a big customer base, covering just about every facet of employee engagement and performance.  Culture Amp's huge user base allows them to provide benchmarking data to compare your department or company satisfaction levels against other similar companies.  Culture Amp can facilitate individual performance reviews with goal setting and tracking and 360 degree feedback.  It also includes modules that help managers handle employee issues. Being able to turn dashboard performance data into PowerPoint slides is quite a nice feature. Culture Amp is aimed at larger enterprises so you can expect charges to be at the higher end.
Glint

Glint is a slick package that focuses on surveying staff on a continuous basis and providing analyses of the results.  In many ways it's an automation of the traditional method of surveying staff on a periodic basis, seeking out issues from the data and fixing them.  It shows trends, good or bad in the data as well as providing advice and action plans to managers to address the issues that the package flags up.  It allows you to compare employee feedback against industry benchmarks and also features 'predictive analytics' to warn you if it detects patterns in the feedback that indicate a teams is at risk of losing people.  Glint's reporting and presentation of data is particularly strong and visually attractive.  Glint also supports employee appraisals with 360 degree feedback but doesn't contain employee recognition functionality.  We asked Glint for pricing but they weren't prepared to provide this.  This is likely to indicate that they're at the higher end of the charging scale.
Conclusion
Pretty much every package in this market supports continuous communication with staff and anonymised feedback.  For remote workers we think this isn't just a nice to have, it's essential.   You can achieve this by carrying out periodic staff surveys but we think these packages are a lot more effective, agile and cost efficient.  They let remote employees know that you want their feedback and that you care. We feel Nailted stands out from the crowd partly because it's so well adapted to remote work but also because we like the principles it's based on.  However we'd also recommend you look at Happyforce.  Happyforce isn't quite so adapted to remote work as Nailted but its mobile app approach has value and the way it reports is superb.  Of the other three, 15Five isn't far behind.  If it can improve its feedback functionality then it's going to be up with the best for remote work.
Here's a video that could also help you improve your Spanish (don't worry it has English sub-titles) describing the experiences of a Spanish IT company s|ngular with Nailted.
Enjoyed our Nailted review? Look at our other product reviews in our reviews section.
Gren Gale is a consultant who specialises in Remote Work and Project Management and is author of Remote Work The New Normal and The Remote Project Manager.
Articles and reviews on this site are written from an unbiased viewpoint.  We only review products which are relevant to Remote Work or Project Management and ones we believe in.  Once this Nailted Review was written we looked to see if some of the links could generate affiliate income.  It won't make us rich but it helps pay the rent!