​
The best free knowledge base software 
13 March 2023
Why would anyone need a knowledge base?
Whether you're an individual or company the concept of a knowledge base is a good one.  Who wouldn't want to keep all of their key information well organised, secure, searchable and in one place?
That's what a knowledge base does for you.  For an individual it's like a personal organiser and for companies, one version of the truth.  Knowledge bases usually live in the cloud and are accessible from anywhere and any device.
Reduce risks, get new staff up to speed and improve everyone's competence
In many companies, key information is stored in a vast combination of local file stores, cloud data and more often than not in the worst, least accessible place – people's heads.  Want to know how the accounts system deals with sales tax?  You'll need to ask Fred in accounts.  Want to know which agencies we use? Aisha in Marketing can tell you that.  Even in companies where these things are written down, who can find them?
A well organised knowledge base helps get new employees up to speed quickly allowing you to grow your company more easily.  It makes staff more productive and confident and helps them provide better customer service when they have all of the answers at their finger-tips.  With many products you can also expose some or all of the knowledge base to customers, allowing them to find answers to their issues.
The rapid switch to remote work during the COVID 19 pandemic showed up the weaknesses of keeping knowledge in people's head when those guys who had all of the answers were no longer just on the other side of the office.  They were working from home like everyone else!  While office-based companies can use a knowledge base to reduce the risk of dependence on key individuals, for companies who organise for remote or hybrid work it's imperative to build one.
Building a knowledge base must be a no-brainer then? 
The answer should be yes, but the most popular reason why this doesn't happen is identical for both individuals and companies.  They think they're just too busy to create one.  This isn't a great idea. If you don't give people easy access to the data they need to do their jobs then the consequences can be dire.  I've come across call centres where operators unable to find an answer to a customer's question end up just making an educated guess and that's really scary!
How do you build one?
First of all buy a knowledge base application. Then work out how you're going to structure its contents and finally populate it.  Once you've populated it you need to be able to easily find what you're looking for, so a search function is important too.
Our review of the best free knowledge base software is aimed at more general knowledge base software.  There are a number of packages that are tailored to call centre and customer self-service use, particularly in the area of IT service desks. If you're interested in these then we recommend you take a look at  Live Agent which is highly rated as is KnowAll for WordPress.
So what features do you need to look for?
Search
Top of the list is the search function.  If you're making good use of your knowledge base it's going to get quite big and you need to able to sort though all of the stored information to find what you want quickly.  So search has got to be both fast and accurate.  Lots of knowledge bases have Artificial Intelligence (AI) based search and we'd recommend you go for one that has.  AI based search learns from each search attempt to produce more focused, relevant search results, rather than a huge list showing any match for the word or phrase you're searching for.
Ease of content production
There's little point buying a knowledge base with a great search function if it's hard work to create content.  A top rate editor, a straightforward way of achieving the database hierarchy you want and the ease of linking to existing content are all very important.
Presentation and usability
Think about the users – they have to read this stuff and find what they need, so something that looks like Windows File Explorer is a non-starter.  The content needs to look good and be easy to access.
User Permissions
You're unlikely to want to give access to every part of the knowledge base to everyone.  You might want to be able to differentiate employees from customers and editors from users.  Unless you want anarchy and unreliable content it's also important to be able to restrict who is authorised to change and publish content.
Data Security
Data must be encrypted in transit as well as at rest in the knowledge base itself.  All of the packages shown in this article provide this level of security.
Ability to publish some or all of the knowledge base
You may want to make some of your knowledge base available for public use by publishing it on the internet.  Most packages will allow you to do this.
Content approval workflow
Building a knowledge base is usually a bit more complex than just getting an expert to write and publish the pages.  You need to have an approval process, so author, review, approval, edit, publish.  This is very important if you're going to make pages available to the public.  Some knowledge bases provide approval workflow.
What knowledge base software is available?
This review covers both free knowledge base software and paid for products.  Some free knowledge base software is free only for individual use, some for small teams but all of course deliver more in their paying versions.  Given they all store the knowledge base in the cloud, the free versions are usually provided with limited storage space, with the vendor hoping your knowledge base will grow into a paying version!

It's hard not to love Notion.  Its editing functions are easy to use and highly intuitive.  So intuitive and easy to use that we think if Microsoft was building Word again from scratch this is how they'd do it.  It produces pages which look attractive and readable and supports access permissions for both individual pages and knowledge bases.  It can link to a wide range of existing content and the search function is good and fast.  Notion allows you to publish pages for public use.
While Notion doesn't have a workflow function, it actually goes one better and has a basic planning function that includes the ability to set dependencies between tasks.  This can be used to implement workflows or as a to-do list which is great for both individual and team use.
Notion also integrates with a wide range of packages.  Planning tools including Click-up, Asana and Jira, code repositories Gitlab and Github, cloud storage including Box, Dropbox, Google Drive and One Drive as well as Zoom and Slack.
Notion now have an AI engine in Alpha testing, so watch this space.  It will be able to automatically produce content for you from a basic idea, brainstorm ideas, check grammar and translate text into many languages.  No word on pricing yet but it looks so good we can't believe it will be available on the free version.
Notion runs on Windows and Mac and as an app on iOS and Android and they say they have over 20 million users worldwide.
Pricing
A free version is available mainly aimed at individuals although it does allow you to share your pages with up to 10 guests and publish them for public use.  The free version is limited to 5MB of data, so not much room for big images, videos or voice data but they do commit to it being free forever.
Pricing for companies starts at $8 per user per month with unlimited data space and sharing with up to 100 guest users.  Enterprise deals are available on request.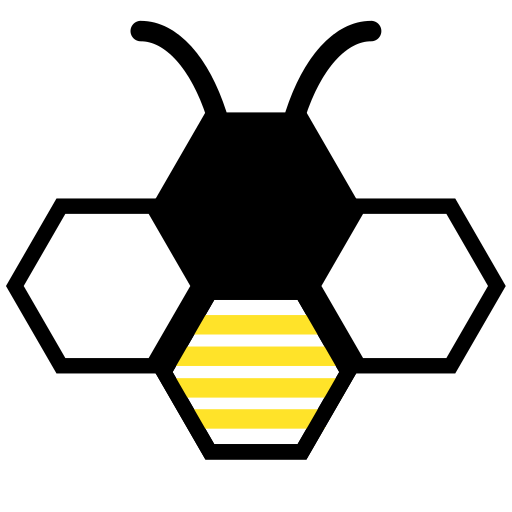 KBee takes a completely different approach to all of the other knowledge base products and is miles ahead of them if the information you want in your knowledge base is already stored in Google Drive.  Kbee allows you organise your existing Google Drive contents into an easily accessible and searchable knowledge base.   Even better, it's fast and painless to set up.
Most companies have lots of the knowledge that needs to be shared already available in existing documents, slide decks and spreadsheets but it needs to be organised and made easy to access and search.   KBee makes this easy.  It sits on top of Google Drive and allows you to build your knowledge base from the Google Docs, Sheets, Slides, Forms and PDFs that you've already created.  This content may not be perfect and you will probably want to tweak and add to it, but KBee will get you off to a flying start by making it available and accessible really quickly.  It's simple to use, looks good, is easy to search and combines all of the access controls you've already set up for your Google files.
KBee's search is very fast and uses Algolia AI which as the name suggests is an AI driven search engine that aims to return relevant content and avoid you getting overwhelmed by hundreds of search hits.  The other positive with KBee is that authors can carry on using Google Workspace  (formerly G Suite) which is already a best-in-class office package with excellent support for collaborative editing.   KBee runs in a browser, so can be run on all devices but there are no apps for Android or iOS.
KBee doesn't have any workflow or planning functionality but it does have access permissions and it is possible to make pages public.
So if you're a Google Workspace  user or are prepared to move everything into Google Workspace, we think this is the best package for you.   We like its simplicity, the AI search and pricing.
Pricing
KBee has a 14 day free trial but because they have to pay to license the AI search, they're unable to offer a free version.  However if you can afford a subscription it's extremely good value.  KBee charges a single monthly charge regardless of use rather than a per user charge so you pay $15 per month for unlimited users, up to three knowledge bases and one administrator or $59 per month for unlimited users and knowledge bases with three administrators.

Confluence was launched in 2004 and is probably feeling its age.  It isn't quite as easy to use as the best knowledge base products and it's search function isn't rated highly.  Its editing functionality isn't remotely in the same class as Notion's, however it is very widely used and in common with other Atlassian tools it has a massive number of third-party add-ons and integrations, for instance, ones that can turn confluence pages into PDFs, embed maths functions and make language translations. It of course also links seamlessly to other Atlassian tools like Jira.
Confluence supports access permissions for individual pages and whole knowledge bases and can make pages available publicly.  Confluence doesn't have any workflow or planner built in, but if you need this Atlassian sell sophisticated planning tools like Jira and Trello both of which integrate seamlessly with Confluence or you can buy third-party add-ons that will implement workflow for you in Confluence.  Jira and Trello also have free versions.
Confluence runs on Windows and Mac and is available as an App on iOS and Android.
While Confluence is a powerful knowledge base we don't think it's as easy to use or capable of producing as attractive pages as the best packages in this review.  It is definitely worth considering if you already have other Atlassian products or want the flexibility that the add-ons bring.
Pricing
Confluence may not be the best, but the free version is a real steal giving you up to 10 users with a generous 2GB of storage.
Paying versions of Confluence start at $5.75 per user per month for up to 35,000 users and 250GB of storage or $11 per user per month for unlimited storage plus premium 24-hour support.  Enterprise deals are available on request.

Evernote was first published in June 2008, and had reached 11 million users by July 2011.  So it's been around for a very long time as a note taking and organiser app for personal use but isn't the first package that comes to mind when you're talking about knowledge bases.  However, Evernote has recently launched a Business version and upgraded its look, feel and usability.  It has transformed a product better known for note taking and organising personal stuff into an excellent application that rates highly in our review of the best free knowledge base software.
The editor is top rate and intuitive.  Evernote comes with a huge selection of templates that you can make use of to create knowledge base pages – everything from meeting minutes to project plan pages.  It also allows you to build your own templates.  Users are presented with a clean looking dashboard containing an index to all knowledge bases as well as a more detailed view of the ones they own.  Search is good, quick and is AI based.
User permissions are good with the option to restrict or share knowledge bases and individual pages.   The paying versions include planning functionality and there are integrations with Google Drive, Slack, Salesforce, Microsoft Teams and others.  Evernote allows you to share your knowledge bases (notebooks in Evernote parlance) with others via a link but it's not as friendly as the other packages if you want to publish pages on the internet.
Evernote runs on Windows, Mac, and has iOS and Android Apps.
It now has around 200 million mainly personal users worldwide so you may find many of your team know how it works already.
So if you need a knowledge base that you want to share publicly then maybe Evernote isn't for you but in all other respects it is one of the best packages in this review of the best free knowledge base software.
Pricing
Evernote is free for personal use with a decent 60MB of space available.
Paying versions cost $7.99 for the Professional version which adds some functionality and 20GB or storage and $11.99 per user per month for Evernote Teams which is aimed at teams sharing data by building knowledge bases.  Because it contains so much functionality Evernote takes a little longer than a lot of the other packages described here to get into, but it's a good package and worth a look.

Document360 is another top-notch knowledge base product, but aimed more at corporates than smaller companies and individuals.  It's packed with functionality but because of that we experienced a bit of steep learning curve getting to grips with it.
It has all of the features you'd expect in a good knowledge base product.  Access management is provided as well as the ability to make some or all of a knowledge base with publicly available.  It has good version and user change tracking built in – it's easy to see who did what to any page or folder.  It also has a sophisticated workflow built into it – again great for a big organisation who may want documents to be reviewed by several departments and need to check for legal and regulatory compliance.  Its editing functions are good but even so aren't really in the same class as those for Notion.
There are integrations with a host of other packages including help desk packages like Freshdesk, Zendesk and Intercom, integration and automation apps like Zapier, Integrately and Make as well as Microsoft Teams and Slack.
Document360 runs on Windows and Mac as well as having Android and iOS mobile Apps.
So Document360's pricing reflects the market segment it is aiming at.  Probably not for individuals and small companies but ideal for larger companies.  However it's free version is very functional and as such rates as one of the best packages in this review of the best free knowledge base software.
Pricing
The good news is that the free version supports 5 team accounts and provides a generous 1GB of storage, but with no analytics or integrations.
The paid versions have an interesting way of charging, by project rather than by user where a project is 5 team accounts i.e. 5 users.  The basic paid version costs $99 per project per month with additional users costing $19 per user per month and gives 50GB of space but again no analytics or integrations.  If you've deep pockets $299 per project month buys you 20 team accounts, unlimited read only accounts, all of the integrations and analytics.
Conclusion
If you're putting together a new knowledge base then our choice is Notion, but if you already have usable content in Google Drive then KBee is hard to beat.
As for free deals – we'd recommend Notion for personal use with Evernote close behind.  If you're looking for a free deal for company use, Notion's tiny allocation of cloud space is likely to count it out with the 2GB of storage in the free deal from Confluence looking best.  However bear in mind that whatever free deal you take as a company, it's only a matter of time before you store so much data that you'll need to move to a paying version.
Enjoyed our review of the best free knowledge base software? Look at our other product reviews in our reviews section.
Gren Gale is a consultant who specialises in Remote Work and Project Management and is author of Remote Work The New Normal and The Remote Project Manager.
Gren Gale is a consultant in Remote Work and Project Management and has been named as one of the top 19 Key Opinion Leaders globally in remote work in Who's Who in Remote Working? as an influencer in Who's Who in The Future of Work? and one of top 50 Project Management Leaders internationally by Leaders Hum. He is author of the Remote Project Manager and Remote Work The New Normal.

Articles and reviews on this site are written from an unbiased viewpoint.  We only review products which are relevant to Remote Work or Project Management and ones we believe in.  Once this review of the best free knowledge base software was written we looked to see if some of the links could generate affiliate income.  It won't make us rich but it helps pay the rent!