The future of office work
We agonised over the title for this article, but 'the future of office work' seemed to fit best, because that's what's at stake right now.  The office is coming up for its 300th anniversary.  First set up by the British East India company in 1729, it has survived for a very long time as pretty much the only place where employees gather together to do work.
The office was under threat from the moment that fast internet and the cloud took a hold.  Just why did millions have to travel unpleasantly and expensively into an office to carry out work that could happen from anywhere with a fast internet connection?  The COVID-19 pandemic finally swept away the assumption that 'office work' had to be carried out in an office and as the pandemic subsides, we are fast reaching a decision point about the future of the office.
There seems little doubt that most employers see 'hybrid work' as the way forward.  When McKinsey talked to 100 executives in May 2021 most saw hybrid as the way they wanted to go but 68% had no plans in place.  Owl Labs survey also in May 2021 across 2,000 business leaders in Europe showed similar results with 89% of those surveyed indicating that they saw hybrid as the future.
However, within these numbers is a wide range of thinking (and in some cases not much thinking at all) as to what exactly 'hybrid working' is.  To many, probably most, it's about days per week, where staff are allowed to work from home for a set number of days per week, usually two, sometimes three.  Another popular idea with employers is to allow a number of weeks (4 is gaining traction) that can be worked completely remotely and location independent – a sort of busman's holiday.  These ideas are tied to an office-centric view of work.  Many CEOs seem to hold the view that the office should be the centre of all work but they'd better let staff work remotely for a few days each week otherwise they might have a revolution on their hands.  This treats remote working as if it's a new perk that employers just dreamed up and while this approach might work in the short term, we don't believe this will survive in the longer term.   The Spectator have rather amusingly called this approach 'TWAT' – Tuesday, Wednesday and Thursday.  We feel that's an appropriate moniker!  So what is the future of office work?
Why 'future of office work' plans matter
There's no doubt that current thinking will change as time goes on and experience starts to show that some things work and some definitely don't.  However, with noises about the great resignation becoming louder, the flexibility that employers demonstrate in their approach to work is going to have a big influence on their ability to both retain and recruit staff.  McKinsey are reporting that 19 million US workers have quit their jobs since May 2021 and a further 40% of employees are saying they are somewhat likely to quit in the next three to six months. Enterprises who are unable to retain staff are going to spend a lot of 2022 recruiting and bringing new employees up to speed.  This will cost both in dollars and productivity.
Here's a rundown of how a number of companies see the future of office work.  We've split them into flexible and remote-centric, moving in the right direction, flexible but office centric and office obsessed.  We could also have added a category of remote-first companies and there are a number of companies who are more heavily focused on working remotely than meeting face-to-face but even these companies encourage work and social interaction in person where it is appropriate, so we'd regard them as falling within our flexible and remote-centric category.
Flexible and remote-centric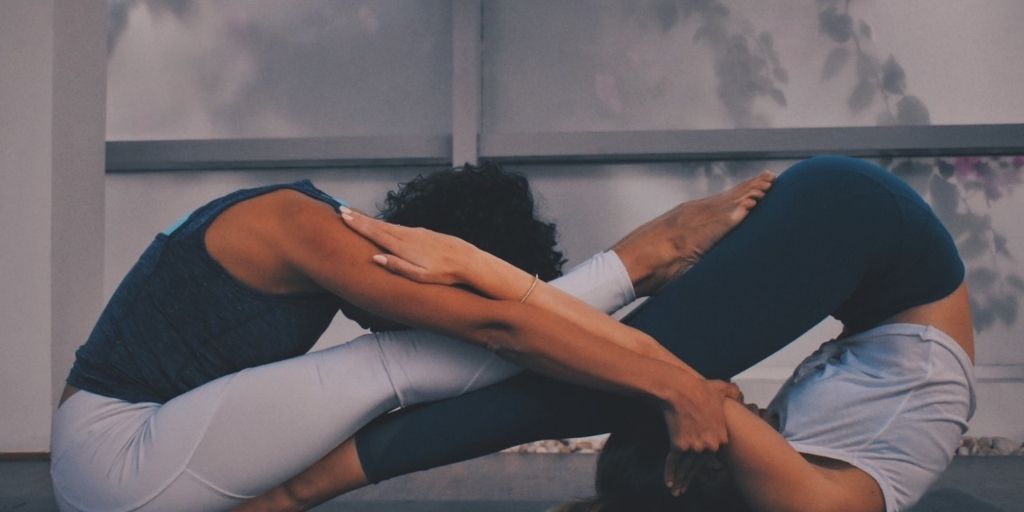 The companies we regard as leaders in flexible working have talked to and surveyed their staff, usually tried out different approaches and devised a strategy that doesn't centre around days per week in the office, instead it focuses on work and flexibility.  As Spotify say 'Work isn't something you come to the office for, it's something you do'.
These are what we regard as genuine models for the future of office work, not existing office-based models with the sop of allowing staff to work two or three days from home.  These companies will have happier employees who want to stay, be able to recruit from as wide an area as they want and have the potential to reduce costs by saving office space.  As Adobe's policy states the people who are working for these companies will 'gather together for the moments that matter' rather than having to turn up at an office for a few days per week even if there's no point in doing so.  These 'moments that matter' might be team meetings, company town halls, social gatherings or a few days away for a team to create a new product or devise an advertising campaign.

Adobe conducted interviews and focus groups with hundreds of employees, managers and leaders across their various locations worldwide and ran regular staff surveys to try to create a future work model that would work best for Adobe.
From this they have drawn 5 conclusions:
The future of work at Adobe will be hybrid.
Being digital-first will be critical. The use or creation of the right tools to facilitate this is important.
Flexibility will be the default: Adobe employees will have greater flexibility to work from home or the office as it makes sense for the individual, the team and the business.
We'll gather for the moments that matter: We will have an intentional mix of physical and virtual presences, with in-person gatherings driven by purpose and designed for collaboration.
Remote work will expand: We expect to double the size of our remote worker population over time as we learn and iterate on making this model successful.
We really like Adobe's statement 'We'll gather for the moments that matter'.  It absolutely nails it for hybrid work.  Don't go to the office for three days a week in the hope that some sort of collaboration occurs, instead gather for the moments that matter.  These might be social gatherings, team meetings, company meetings or thrashing out the shape of a new product, but whatever they are they'll be purposeful.

Credit Suisse undertook a 'New Ways of Working Study (N-WOW)' between July and December 2020 involving 3,800 employees, where business areas from all over Switzerland tested different work models.
The study showed that being present in the office is not necessarily essential to working effectively and that employees working with the most flexible work models were the happiest and most productive.  The report acknowledged that they need to put effort into both making sure that collaboration grows and ensuring that they develop managers who can handle managing remotely.  It also flagged up the need to manage any potential negative impact of remote working on career development.
The word that most shines out from this study is 'flexibility'.
Credit Suisse employees will be able to choose a work model that gives them maximum flexibility, depending on their area of activity, and allows them to determine for themselves, in conjunction with their teams and line managers, how and where they wish to work.
Credit Suisse have taken a scientific approach to this, tested various models, involved staff in the decision making and arrived at the right result for the future of office work.

Being a communication company, Ericsson were already a leader in hybrid work before the pandemic came along, with employees working one day per week from home on average.  Currently 85% of their workforce are still working from home despite offices being opened up.
Ericsson say they expect a 50/50 split between remote and office-based working in the future but this doesn't have the sound of an office-based 'days' model.  Peter Laurin, Head of Managed Services at Ericsson has said "It's up to each manager to coordinate with their employees – how do you become the most productive, how do you get the most collaboration and output while having high employee satisfaction."
Ericsson are redesigning their office space, cutting desk space dramatically across 400 offices and increasing meeting room, social and co-working areas.
In response to questions raised about the negative effects on career prospects of staff who choose to work remotely, Peter Laurin said that there should be no career risks associated with not being fully present in the office.
Ericsson recognise that flexibility will be key in retaining staff, attracting new talent and maximising productivity.  They have clearly put a lot of thought into their approach and have consulted staff widely before announcing plans.
Facebook look like they're making all of the right moves, consulting staff and building a very flexible work policy, which has already had a benefit of allowing them to recruit from a much wider range of locations.  They seem to have made a firm decision on what the future of office work means for them.
They have decided their employees can work from home forever at least in part because it fits in with what they're developing.  Employees can right now request to work remotely permanently and according to the surveys that they've run, 40-60% of their staff area interested in doing so.
Of their circa 4,500 staff, they expect up to 50% of their staff will work remotely
They're also in favour of pay localization which could end up being controversial should working remotely result in a pay cut for existing employees.  Given the new freedom of location, Facebook say they have already started recruiting aggressively outside of Silicon Valley.
We're not sure how much of a remote work homily this counts as but Mark Zukerberg said being out of the office had made him "happier and more productive at work", adding it had given him "more space for long-term thinking" and enabled him to "spend more time with my family".  Of course, Mr Zuckerberg was probably working on his 750-acre private estate in Hawaii, rather than in his spare room with a laptop on the bed.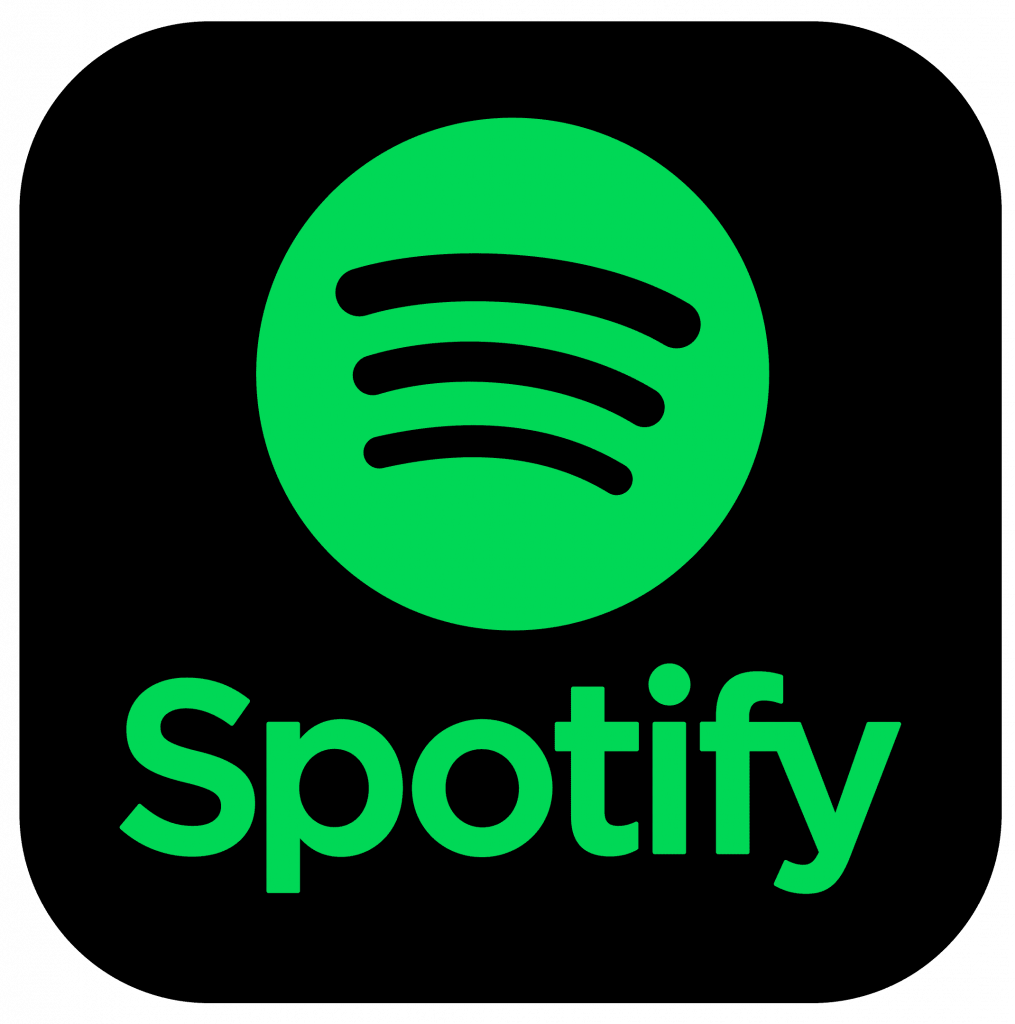 Spotify launched their Work from Anywhere programme early in 2021.  They say they've were thinking about remote work well before the COVID-19 pandemic and accelerated that thinking once it struck.
Employees will have the option of working full-time from home, the company's offices or a combination of the two under a new flexible work model set to debut in the summer of 2021
Their philosophy is just about perfect:
Work isn't something you come to the office for, it's something you do
Effectiveness can't be measured by the number of hours people spend in an office – instead, giving people the freedom to choose where they work will boost effectiveness
Giving our people more flexibility will support better work-life balance and help tap into new talent pools while keeping our existing band members
Operating as a distributed organisation will produce better and more efficient ways of working, through more intentional use of communication and collaboration practices, processes and tools.
Spotify staff can work in an office, remotely or a mixture of both and they're looking to be a lot more flexible about where people work as long as it doesn't create problems with people working in widely differing time zones.
They recognise that becoming a remote first company many have an effect on their company culture and are consulting widely with staff on how to make sure this doesn't cause issues.
Spotify talk about a flexible working culture built on trust, communication, collaboration, and connection.  Acknowledging that we're all individuals, with different needs and rituals gives us the right frame of mind to let go of a few chosen truths and instead find what's right for our business and our people. What a terrific vision for the future of office work.
Moving in the right direction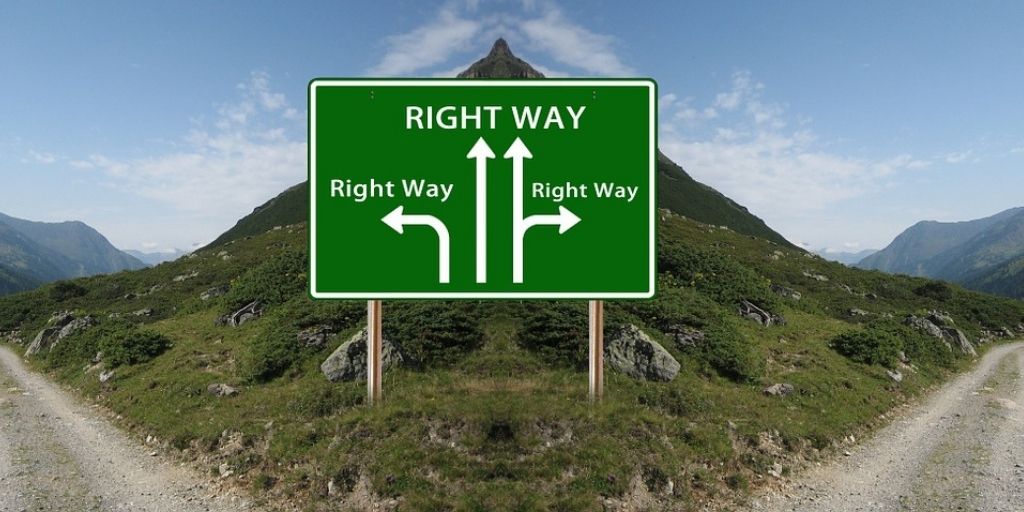 These companies are definitely moving away from work being office-centric but can't quite step over that line.  They're also usually talking about work from home, rather than remote work so restrict recruitment to those living locally.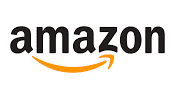 Having initially decided that all employees had to come into the office for three days per week, Amazon has listened to employees' views and decided on a much more flexible approach.  Given the sprawling megalith that Amazon is, their leadership team have wisely decided that one size won't fit all so have delegated decisions on how teams will work but with the final decision made at a senior management level.  Amazon have also recognised that the situation will change over time as departments gain more experience of this new way of working and have set that expectation in place for their staff.  These are all very sound decisions.
There are however some limitations.  Staff have to be able to attend a meeting in an office with a day's notice i.e. they want their teams located close to their offices even if they're working mostly remotely.
In addition, Amazon have jumped on the 'you can work four weeks per annum from anywhere' bandwagon, but Amazon constrain that to being within the same country that your office is in!
Amazon are currently proposing its new arrangements start from 3rd January 2022 when they see a return to offices starting.
Flexible but office-centric
The companies in this category have all responded to employees' desire for more flexibility but with a very office-centric approach.  For them the key place that work takes place is the office, but they're happy to allow employees the perk of a couple of days a week working from home (and it's usually expressed as 'from home', not remotely!).  One big feature of this group is that hybrid working is usually expressed in terms of days – days at the office and days at home. Some are mandating precisely which days are to be worked at the office and which can be worked at home which creates the ludicrous situation where office will be packed for three days and empty for two, a pretty poor use of resources. Additionally, recruitment will be limited to employees who live close enough to commute to their offices.
The other worrying feature is that consultation with staff has taken a lower priority than what the CEO and their team have devised behind closed doors.  With 19 million US staff having quit their jobs since May 2021 and some surveys showing 40% of their colleagues considering doing the same, failing to consult staff is a risky business.
It's very difficult to envisage this as the long-term future of office work.  We think this model will very quickly start to look not only dated and cost heavy but also expose the limitations of local recruitment when rivals will be able to spread a much wider net.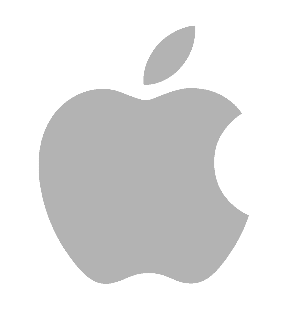 Apple have devised a rather strange plan.  They are currently proposing that all employees work in the office on Monday, Tuesday and Thursday and then if they want, work remotely on Wednesday and Friday, although some employees may be asked to work for more days from the office if their role requires more "in-person" coordination.  This does look a very conservative approach for a tech company but Apple, who actively discouraged working from home before the pandemic, probably see this differently.
So presumably their offices will be jam-packed for three days per week and experience tumbleweed for the remaining two.  On the plus side, it does solve the problem of people coming into work only to find most of their meetings are on video conference because some of the attendees are working remotely (they won't be on Monday, Tuesday and Thursday!).  However, on the days everyone is in the office, distancing and COVID safety are likely to be issues so it's hard to see this working at all unless and until COVID is eradicated or becomes less dangerous.  Apple might be planning to rent more office space to fix this problem, but I doubt it!
As an added bonus, staff will be allowed to work completely remotely for up to four weeks per year.  This does have the sound of a compromise devised when it became clear to Tim Cook that staff were not going to be happy with the basic proposition.
To be fair they're badging it as a pilot, so it will be interesting to see how this goes.  I wouldn't put too many bets on it surviving the pilot.  Apple staff have voiced their unhappiness with these arrangements through one of the company's own Slack channels.  So even if Tim Cook does, they really don't see this as the future of office work.

AmEx have come up with AmFlex which sees the office as the focus of where work will be carried out but also allows staff with permission to work fully remote.  AmEx employees will be expected to work at least two days per week from the office and the rest from home unless they've either been designated as fully remote or in some cases are fully office based.  Amex expect 80% of their employees will work in their office-centric hybrid set up.
AmEx initially announced a very similar policy to Apple but have listened to objections from staff and modified their policy to be a lot more flexible.
AmEx are mirroring the Apple policy of offering the chance to work from anywhere in the world for up to 4 weeks in a calendar year and these weeks can be but don't have to be consecutive.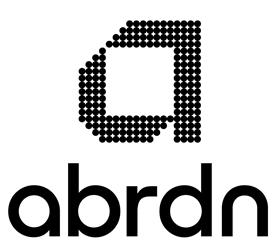 Abrdn is a global investment company based in Edinburgh, UK.   Abrdn are badging their future of office work set up as 'blended working' and this is already in operation.   Abrdn employees have been encouraged to return to the office for two days per week since September 2021.  Interestingly Abrdn see these arrangements as becoming less flexible in future and are looking to increase the days staff have to be in the office from two to three in 2022.

Google signalled their commitment to the office when they decided to spend $2.1 billion on a New York office building just at the point that most companies were getting excited at the prospect of being able to shed office space.
Sunday Pichai CEO of Alphabet has stated that working three days a week in the office and two days remotely gives employees a good balance between time at home and time with their colleagues.  Pichai sees this work/home split as permanent.
Google say they are redesigning office spaces to make them more collaborative and fun.
Pichai has said that three days in the office is important for collaboration and community, but two days remotely gave employees time off from the commute.
Google started its full office return in January 2022, and Pichai said that beyond then, the company would tell each local office to make their own decisions about returning to work.  It's clear Google see the office as key in their vision of the future of office work.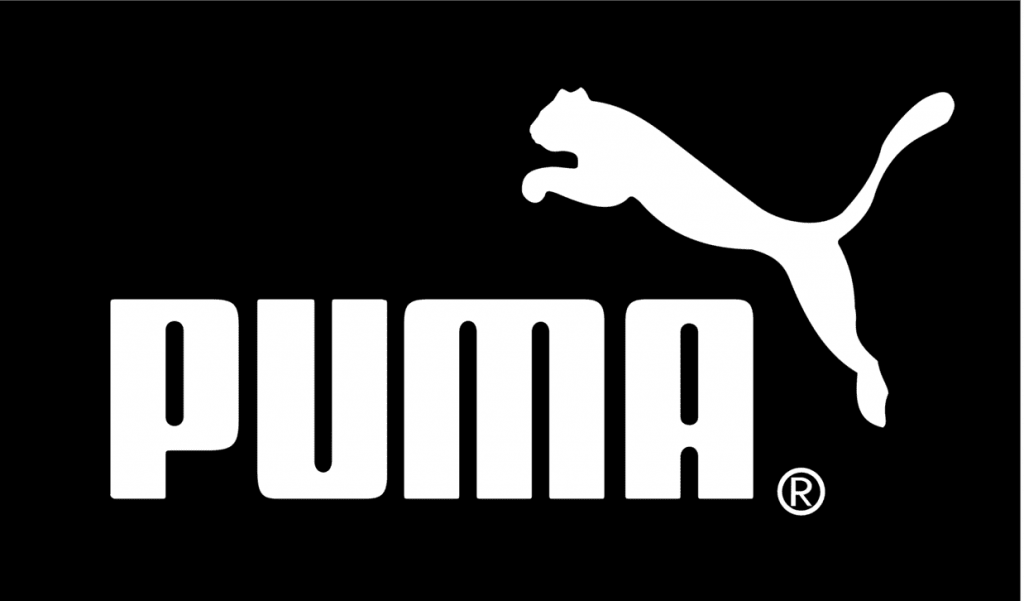 Puma wants its staff to be in the office three days a week – although that will depend on what team they work on.  A nice touch is that meetings will only be scheduled from 10 a.m. until 4 p.m. to give people a chance to avoid the rush hour.
Puma have recently opened its new North American HQ building in Somerville, Massachusetts which as well as having a roof garden, fitness centre and room for visiting children has increased spacing and partitions in response to the COVID-19 pandemic and included more video conferencing rooms.
Bob Philion, CEO PUMA North America, has said "What we've been lacking on Zoom calls and Teams calls is that collaboration, that energy, that creativity."
Puma of course makes tangible things, so there will always need to get people who design sportswear together regularly.

JP Morgan just about sneak into this category, given they are approving some work from home, however it is clear from noises from their senior management team that they'd really prefer everyone to be working from the office.
JP Morgan employees have already been returning to their offices.
Workers in the firm's corporate and investment bank, an industry heavyweight with 60,950 employees, will cycle between days at the office and at home, allowing them to retain the ability to work remotely on a part-time basis. Depending on the type of business, staff may work one or two weeks a month from home or two days a week.
JP Morgan's CEO has written, "remote work virtually eliminates spontaneous learning and creativity because you don't run into people at the coffee machine, talk with clients in unplanned scenarios, or travel to meet with customers and employees for feedback on your products and services."  This is a common refrain from the business leaders who see the office as being at the heart of the future of office work.  He also stated in May 2021 that he said he did not expect the working world to change dramatically because of the pandemic.  Another company who are holding desperately on to the office in their view of the future of office work.
Office Obsessed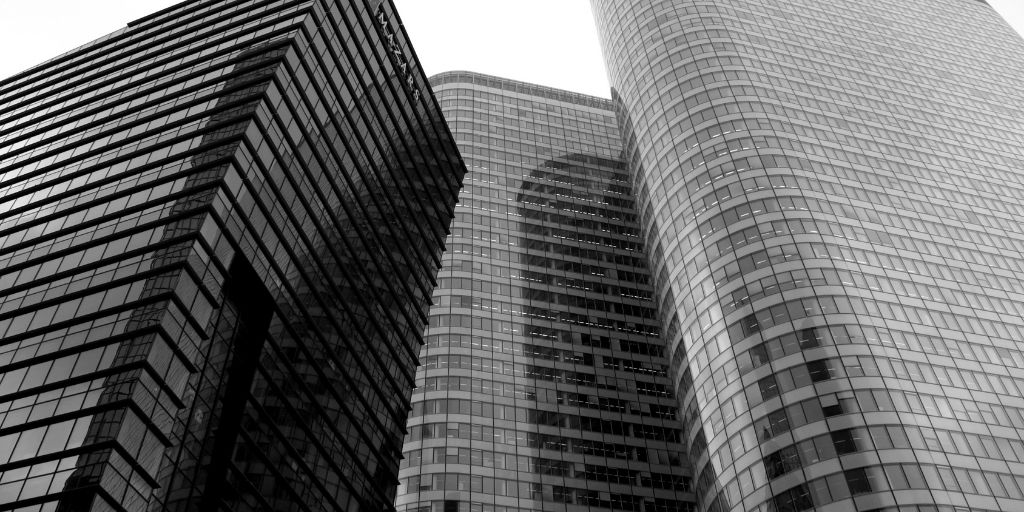 This category believe office is best and do not allow work from home or anywhere else.  They see the future of office work as being exactly the same as its past!  We think this will be a very hard line to maintain and they may find staff hard to recruit and retain.

Bank of America with over 200,000 employees are very focused on a return to offices as soon as possible.
Catherine Bessant, Bank of America Vice Chair for Global Strategy, is quoted as saying, "We are definitely a company that has worked from office culture" and is "very focused on getting our people back to the office".
While Bank of America will have substantial numbers of customer facing staff who cannot work remotely, it seems unlikely there will any move towards flexible working unless they're forced into a more flexible working approach by staff recruitment and retention or a further lengthening of the pandemic.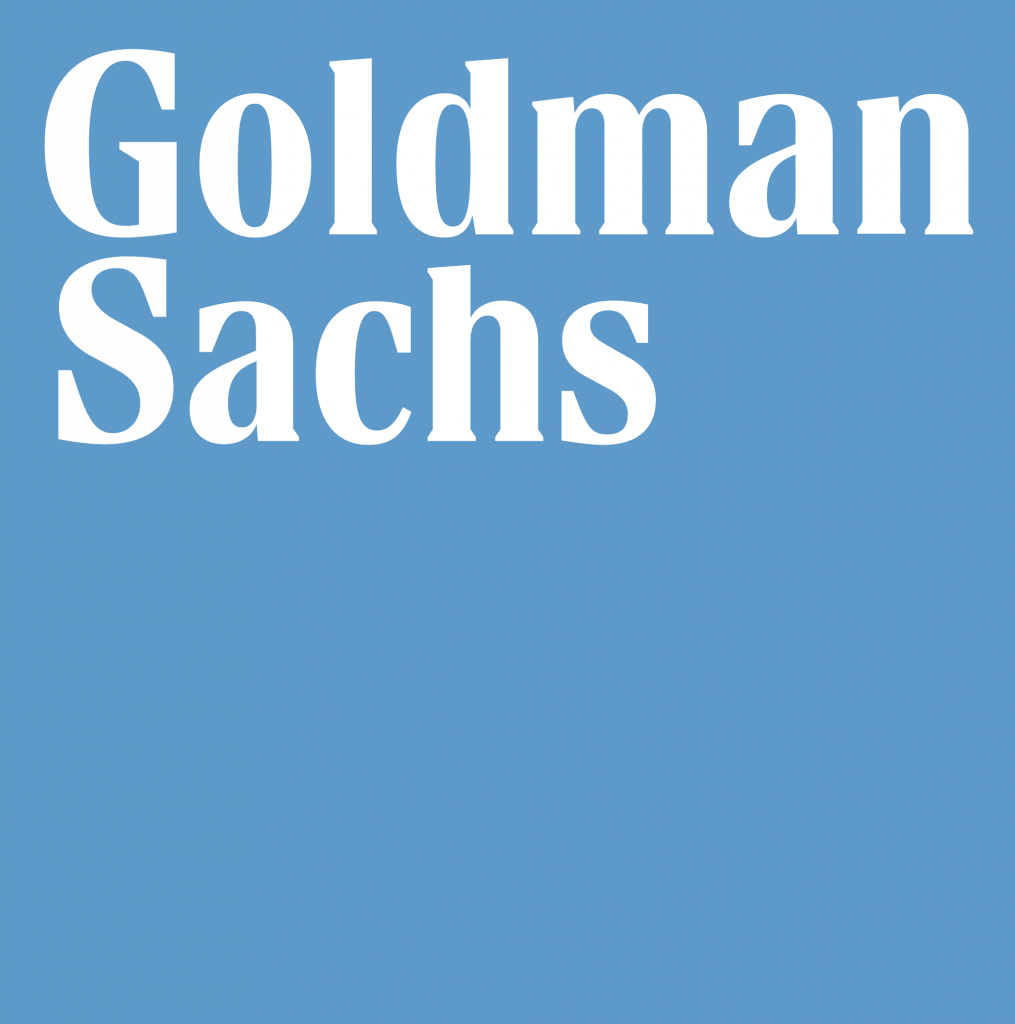 The noises from Goldman Sachs are that they want to get people back to the office as soon as it becomes practical.
Goldman Sachs CEO David Solomon said that working from home was "not a new normal" for the investment banking giant, calling it an "aberration."
"I do think for a business like ours which is an innovative, collaborative apprenticeship culture, this is not ideal for us and it's not a new normal," Solomon said.  "It's an aberration that we're going to correct as quickly as possible,".
Goldman Sachs already have some staff in London, New York and Asia back at their desks.
Summary
Companies who try to resist work becoming more remote are doomed to failure and will very quickly look like dinosaurs.  They're going to find it hard to recruit and retain staff who know they can work for other enterprises who will be much more flexible about work.
We also feel that the days per week models which basically treats working remotely as an added perk will turn out to not be sustainable.
The models that the likes of Adobe and Spotify truly are the future of office work and others would do well to study and learn from them.  These companies have consulted staff and promise to continue doing so and have tried a number of different approaches to build a very flexible work model.  Flexibility is the word that comes out most of all when staff are consulted.
These companies will be able to recruit more widely rather than just within commuting distance of their offices and only ask people to commute for good a reason, not just because it's Tuesday.  They will be able run with lower costs than their competitors, reducing office space, the second biggest item on their balance sheet.  In addition, their remote-centric models have more agility and resilience than their office-centric competitors who if the pandemic was to continue or worsen or god forbid another infectious disease take hold will be performing a sort of office hokey-cokey – in-out-in-out.  Meeting for a purpose makes it easier to test teams for infection before they meet than it is for people who arrive individually at offices on different times and days.
Rather than being the only platform where work can happen, offices, meeting places, co-work areas and other flexible meeting places will simply become components in the suite of tools needed to run an organisation.
Is the future of office work going to be based on the office?  No, we don't think so!
Gren Gale is a consultant and speaker in Remote Work and Project Management and has been named as one of the top 19 Key Opinion Leaders globally in remote work in Who's Who in Remote Working?  He is author of the Remote Project Manager and Remote Work The New Normal.
Articles and reviews on this site are written from an unbiased viewpoint. We only review products which are relevant to Remote Work or Project Management and ones we believe in. Once this article on the future of office work was written we looked to see if some of the links could generate affiliate income. It won't make us rich but it helps pay the rent!