With the pandemic showing signs of abating and vaccination becoming more widespread and effective, there now seem real prospects of life returning to some sort of normal.
Life will become more 'Hybrid'
The lasting effects of the pandemic are likely to be widespread. Our faith that modern science had defeated common infections has been shaken and it seems likely that hand washing and mask wearing will persist long after the pandemic has become a memory.  The rise of on-line shopping together with the demise of the high street and shopping malls has been accelerated.  Mass gatherings and international travel may take a long time to recover.  Conversely the pandemic may lead to longer-term closer relationships with family and friends.  The Christmas card that year after year says 'We must meet in the New Year' can be permanently replaced by more frequent contact by video conference, something that a year ago would have been viewed as just plain weird!   Business travel, for so long the mainstay of the airline industry looks certain to contract now that it's been demonstrated that remote meetings can do the job. Everything from seeing a doctor to education is likely to have an enhanced remote element going forward.  Life is in lots of ways going to become more Hybrid.
Major cities will see dramatic disruption
The single most significant change will be in the world of work.  Before the pandemic typically 5-7% of employees in advanced economies regularly worked from home.  Research from McKinsey suggests that this will permanently increase to 20% post pandemic.
Big cities in particular are likely to see major disruption. London office costs* can be as high as £67,000 ($100,000) per person per annum, average commuting costs at £5,000 ($7,000) and average time spent commuting at 74 minutes.  This is depressingly similar for major US cities such as New York and San Francisco.  These statistics tell their own story and show that as they emerge from the pandemic, the economies of cities around the world are about to be hit by a sudden, massive and permanent switch to remote work.
This will have a huge impact on public transport, restaurants, retail and demand for office space.  Purchase and rental prices for housing in major cities is also likely to take a hit.  New York has already seen a huge increase in empty rental apartments in response to more companies declaring for remote work.
Finance directors worldwide looking at reduced office costs and more productive employees will be challenging the need for office space and looking to cut or eliminate it.  While office rents in London are exceptionally high, even those in less sought-after UK locations are expensive – averaging £24,000 ($35,000) per person per annum.
Hybrid office work risks losing productivity gains with little real benefit
'Hybrid' is the word of the moment for office work but the hybrid work model as it seems to be currently envisaged, is just not going to work.  Most companies' remote working policies consist of allowing employees more flexibility about where they work and looking to close one third to one half of their office space.  On the other side of the table employees are saying they love losing the commute and gaining more flexibility but miss social interaction with their colleagues.  The conclusion that most of the world seems to be jumping to is to have fewer offices and for staff come in one or two days per week.
However, without a whole lot of organization or restrictions this just won't work and risks sacrificing most of the productivity gains from remote work for very little actual benefit.  I could go into the office every week on a Thursday and Friday and never meet someone who works on my team because their days are Monday and Tuesday.  If I go into the office on a Friday, find I'm in a meeting with six people at 10am, three of whom are in the office and the other three are working remotely, then I'll have needlessly suffered a long commute just to have a video conference from a noisy office.  The idea of forcing teams to come in on the same days would help, but would be a logistical nightmare and even so is only likely to help with the meetings you have with your team!  I worked for many years as a project manager and pretty much all of my projects were cross function, so the idea of having all of my team coming in on the same days would have been a non-starter.  Plus of course who would want their remote working days mid-week rather than wrapping around the weekends.  To realise office cost savings people cannot all come to the office on the same days, so competition for the best days is likely to be fierce.
This version of a hybrid work model smacks too much of trying to return to the old office-centric culture with a bit of remote working bolted on.  My feeling is that it will achieve the worst of all words.
A better way of making hybrid work
So what is going to work?  My view is that the daily commute should be replaced by a monthly or more likely quarterly commute to a meet-up.  Everyone works remotely permanently but the entire team have their diaries booked for a few days each month or quarter where they all get together to collaborate, work on particular issues, be creative as a group….whatever you decide works for you.  It's a real opportunity to be democratic and empower employees to say what works and what doesn't, how they think the company could improve and make or save more money.   Ideally these meet-ups should be structured to be cross disciplinary so that team members have a chance to interact fact to face with people in other parts of the enterprise.  These events are also very effective at encouraging social bonding and provide a good solution to bringing new employees into the company.
Many companies who have been in remote work for years already do this and it works.  Krisp a company based in Latvia who produce a noise cancelling software have tried organising forest meetings.  They employed a company to set up the electrics and networking and work in the forest – it is a little weather dependent of course – but they found it hugely productive and talk about surprising themselves by ending up all singing around a camp fire after work.  Their staff loved it.   A company I work with, NewPush, are a small/medium sized IT security company with staff in the States and all over Europe, all working remotely.  They meet in Hungary every three months for what they call a Hackathon where everyone meets, shares ideas, works on making things more efficient and presses the creative button.  Both companies find this hybrid work model not only a really effective way of working but that it also it inspires their staff.
How can you organise hybrid work?
This is a little harder to do than just turning an office into a hot desk area, letting everyone self-organise and see what happens, but it's not as difficult as you might imagine.  Some companies are trying office-based approaches that consist of ditching the big offices and setting up smaller offices as meeting places in places everyone can get to.  A software product company Zoho who are based in India are doing this and setting up these offices away from the big business parks and close to the villages where many of their staff grew up – seeing the change as a chance to give something back to the wider community.  However, don't underestimate the gains from closing offices.  The monetary costs of offices dwarf any new costs incurred by regular meet-ups, overnight stays and travel and renting offices creates huge overheads, hassle and distraction for your business.
We feel the more likely end game for many companies' hybrid work model will be to rent venues for meet-ups, with more and more accommodation providers supplying turn-key solutions for this all over the world.  A growing band of companies can organise the travel, IT and accommodation for you.

Peerspace are working with United Airlines to provide an outsourced service to set up meeting places and the transport to get there.  The charging model is predictable and based on annual charges per employee.  Peerspace can find space worldwide, look the most mature provider at the moment and can offer a range of venues tailored to whatever you might need.  Peerspace provide a calculator which shows how much can be saved – try it, it's eye opening!

Flok like Peerspace organise everything for you.  The accommodation, flights, entertainment, internet and WiFi set up.  You just discuss locations and they'll do the rest for you.  Flok say they charge $250 per employee which sounds like a good deal.  They say they'll organise meet-ups for you worldwide.

Alliance Virtual Offices are also a strong presence in this marketplace with coworking spaces, meeting rooms and event locations worldwide.  They also provide reception and virtual phone services at each location.

AirBNB have jumped on this bandwagon bigtime and their offering already looks very attractive with 1000s of venues world-wide.  AirBNB can also facilitate team building activities from their existing vast range of 'experiences' including cooking, training with Olympic athletes, murder mystery games, art, diving…you name it, they've got it!   Given their size and already sophisticated set up, it would be surprising if they didn't build a very strong position in this marketplace.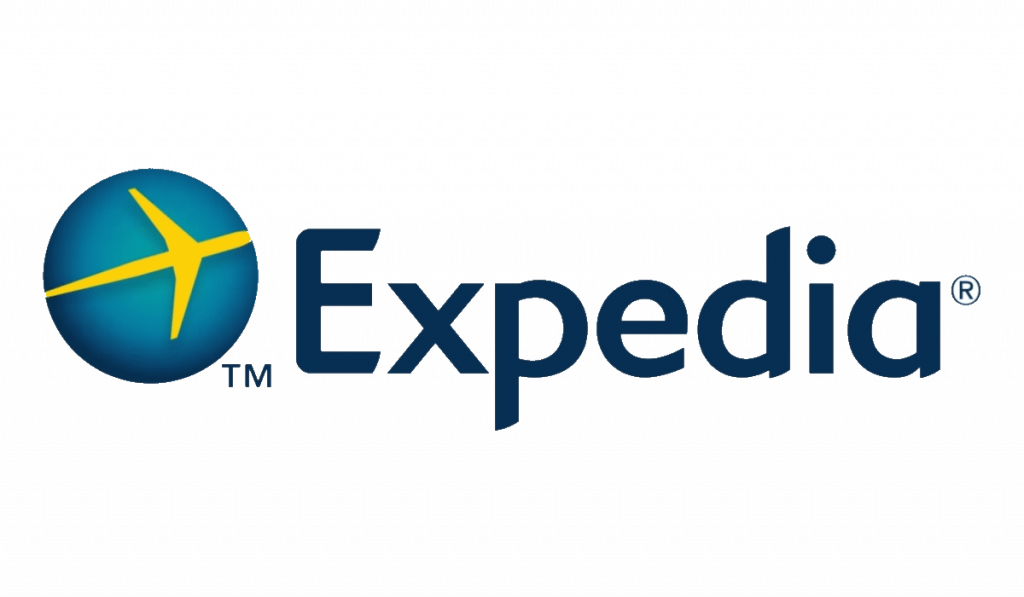 Other established travel companies are starting to get interested in this market.  Expedia have Work From Here, and Booking.com Work from home away from home . 

Remotefulness are based in the Canary Islands and organize venues for remote work in beautiful locations, with an emphasis on sustainability.
WorknMates is pushing a broader concept of employers providing credits to employees to allow them to book places with WorknMates to work remotely.  It is mainly US based but doesn't have a massive range of venues for teams as yet.

Hubble are London based and offer a wide range of long and short terms offices in locations around the city.  They also offer on demand space worldwide.
Employee Engagement remains key for hybrid work
Whatever model you go for employee engagement needs to remain a key element.  Don't see regular meet-ups or staff coming in two days per week as some sort of solution to this – it's not. While it might seem like stating the staggeringly obvious, companies who want productive employees and low staff turnover need to make people feel valued, wanted and listened to. Employee engagement is also about embedding a set of core values that employees identify with and feel proud of.  This becomes increasingly difficult with a fully remote or hybrid work model.   We strongly recommend employers devise an employee engagement strategy and include employee engagement software as an element of this.  Have a look at our review of employee engagement software.
Conclusion
Very few people doubt that remote work is here to stay.  What is currently in unsure is the eventual shape of it.  Too many companies have gone into remote work during the pandemic seeing it as a temporary stop gap and have just moved the office to people's homes without any attempt to redesign processes or change the way of working despite this way of working causing stress and burnout for many employees.  They see Hybrid work in the same light, just moving some work back to where it belongs in offices.  This is lazy thinking.  The smart companies have redesigned processes, populated knowledgebases, thought about their staff and used some of the wealth of innovative remote work tools to make things easier for everyone.
We believe that abolishing the daily commute and replacing it with remote work and regular meet-ups is the ultimate destination for 'hybrid' work.  Everything else is fiddling around the edges with an already broken model.  It combines the added productivity and flexibility for staff with a truly collaborative experience that brings staff closer as a team.
*Office costs include rents, operating costs, property taxes, facilities charges and maintenance costs and assume 5sq mtrs per person.
Gren Gale is a consultant in Remote Work and Project Management and has been named as one of the top 19 Key Opinion Leaders globally in remote work in Who's Who in Remote Working?  He is author of the Remote Project Manager and Remote Work The New Normal.
Articles and reviews on this site are written from an unbiased viewpoint. We only review products which are relevant to Remote Work or Project Management and ones we believe in. Once this article on the hybrid work model was written we looked to see if some of the links could generate affiliate income. It won't make us rich but it helps pay the rent!