The top 21 features you need to look for when buying a project management package
As with buying anything, if you don't know exactly what you want it usually doesn't turn out well. When buying a project management package making a mistake can end up being very costly.   These packages are complex and functionally rich.  We describe the top 21 features you should be looking for.
Having committed to a package, you'll invest a huge amount of time into making it work for you. You'll train staff, build standards, build plans and resource profiles into it and start filling it up with project documents, messaging threads and review comments. All of this is going to make it difficult and painful to move to another package.
We've worked with companies who have purchased what have turned out to be poor value tools, with significant deficiencies, but even so were unwilling to change because of the effort involved and that they were simply too busy. When buying a project management package, it's important to make the right choice first time.
You can see our reviews of the top 19 project management packages here.
Why buy a project management package?
Buying a project management package will help you to run your project and portfolio management a lot more efficiently, allow you to build plans, optimise resourcing and track dependencies and progress. As important, these packages are cloud based and built for collaboration so are designed to work just as well for Hybrid and Remote teams as office-based ones.
Most facilitate the sharing and review of documentation and communication with and between team members through message boards, comments on tasks and sometimes instant messaging. If you use existing tools for these functions like Google Drive, Dropbox or Slack most will integrate closely with these.
In most cases they will give you a portfolio view to understand how your entire suite of projects is going and flag up the ones at risk. They may also allow you to track project resource usage at a company level, helping you spot overloaded resources and know when staff come free for the next project.
The right package will give you an executive level view, to be able to run reports that show at a glance the status, financials and delivery dates of each project in the portfolio and trace how they are performing against their original estimates. This is a very powerful tool for transparency and putting management teams in control of their project portfolio.
Ultimately, they should save you time, help you be more organised and co-ordinated and provide the data to help run your business better. However, initially you'll need to invest time setting up resources, project templates, training staff, understanding the full capabilities of the package and agreeing standards for how you're going to use it.
About the vendor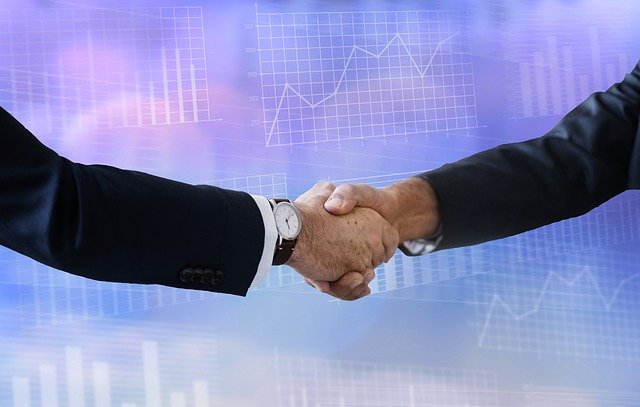 Before you start looking at features and functionality, you need to ask a few questions about the potential supplier and the service they can offer.
Is the vendor here to stay?
With over 200 suppliers out there, the only thing that is certain is that a lot of these are either going wind up out of business or will be gobbled up by their rivals.
It's hard to be absolutely clear about this because with the market for these tools continuing to expand at a rapid rate, it's likely that the existing vendors will continue to make hay and yet more will enter the market. Venture capital is piling into this marketplace so even companies with a very poor looking balance sheet may turn out to have good financial support. The inevitable consolidation is likely to be delayed until the market starts to flatten.
What seems likely is that the poorer tools, the ones currently overcharging for their delivered functionality and the ones with a low installed base are the most likely to disappear as market growth tails off.
How do they support the package?
You'll want to know what standard of support you're going to get once you've purchased the package.
The software may have been developed on a different continent and time-zone to the one you're in, so find out how they plan to support you. Is this by support ticket, e-mail or phone and what sort of response times do they quote for each?
Hosting
All of these packages live in the cloud, so find out how this is going to work. Most will use a big vendor like AWS, Microsoft Azure or Google Cloud but some will use smaller cloud vendors who often charge less and offer better service.
Make sure you're clear about any limitations on storage. What happens if there's a flood or other sort of disaster at your supplier's hosting facility? How long will it be before access to your plans and documents is restored? All vendors should have a disaster recovery strategy.
Security
The storage provided as part of the package is likely to contain your commercially sensitive plans and documents so you should be very concerned about its security. Most vendors offer encryption of data in transit, but fewer offer encryption of data at rest. Usually your data is held in a shared instance in a server farm which may not meet your security needs. If it doesn't then ask if you can have your own encrypted instance, but be warned this is usually very expensive.
Browser and Operating System Support
Think about how you want to access the software. Check that the browsers, browser versions and mobile devices that you want to use are supported. If Apps are available for mobile devices, will they be supported on the operating systems you want to use?
Project Management Features

Gantt Charts
Most tools produce project plans as a Gantt chart, the ubiquitous bar chart representation of a project plan, that I suspect you've have seen already, invented by Mr Gantt in the 1920s. Most tools will also show your plan as a list of tasks or as a flow diagram or as a Kanban chart.  You need to decide which representation is important to you.
Dependencies
Being able to set up dependencies between tasks is very important to be able to schedule them properly.
Dependencies are a bit more complex than you might at first think. Virtually every package will allow you to make another task dependent on an earlier task finishing, but it's also very useful to have dependencies on another task starting and be able to offset both, that is 'start task x, n days after task y has started/finished'. This gives you a lot more flexibility in devising project schedules, than a simple, 'start this task when that one has completed'.
Constraints
If you haven't used a project management package before, then buying one that has constraints might sound a bit odd!  However constraints are handy and add more flexibility to how you can construct your schedules.
There are a number of possible constraints, but the most important ones are; that an activity must start by a given date, or must end by a given date, must start no earlier than or finish no earlier than a given date.
Resources
How the package handles resources is an area of functionality that differs greatly across different tools but can be critical particularly as a company grows, so look closely at this when buying a project management package.
You need to be able to put resources into your plans and you may want to add both a cost and a charge rate to each resource.  The cost rate for a resource won't vary between projects but the charge rate may well do, so ideally the charge rate should be variable by project and/or customer account.  This will allow you to calculate what each project and your portfolio of projects are costing and if you're a service company whether they're in profit or not.
All packages will allow you to allocate employees to your plan but some will also allow you to include physical resources e.g. the costs of renting a building, buying a computer or a software package.
You might think that resourcing is just about allocating free employees to projects, but it's much bigger than that.  You need to be able to see who is free when they're free across the whole company resource pool, find resources with the right skills and make sure they're not over allocated once you've assigned them to tasks on your project.
Scheduling
First let's deal with auto-scheduling.  By this I mean that the package will automatically change the schedule for project y in response to a change to project x.  Usually this occurs because a resource scheduled by both projects is extended by project x and project x has been set at a higher priority than project y.
Clearly the overuse of a resource needs to be flagged up, but the alternative to automatically adjusting the schedule of lower priority projects is for the project management software to indicate that the resource has become overloaded so that the project manager sees that some action is required.  The project manager can then find out why the resource is overloaded and try to sort out the issue.
Reminders
Most packages will send out e-mail reminders to staff regarding their current and forthcoming tasks.  This reminds staff that they have tasks to complete this week and tasks coming up the following week and when they have to be completed.
This is quite a nice facility, but be careful you don't use it as a substitute to talking to project staff!   It's also easy to find in-trays filling up with reminders, particularly for staff who are working on several projects concurrently, so look at how this function can be configured.
Project Status Reporting
Projects need to be reported on throughout their term, otherwise you can end up finding something is amiss near to the end of the project when it's too late to do something.
One of the real positives with a project management package is that all of the project data is held in the tool, so it should be relatively easy to produce reports from it.  The quality and breath of the reporting tends to distinguish the better tools.  Project reporting can take up huge amounts of your time.  A good project management package should make it easy.
Integrations
All of the enterprise level tools, aimed at larger companies include integrations with other software.   This is important to large enterprises, where there is a huge investment in IT infrastructure, but you may also find this of value in your company.  If for example you are a service company and you may want to want to link the project management package to your accounting software to be able to automatically produce invoices for time worked.  Many packages will provide integrations with popular office tools such as Google and Outlook calendars and e-mail, Slack, Microsoft Excel as well as tools like Zapier which facilitate integrations with a wide range of applications.
Project Lifecycle
A number of vendors also try to build some element of project lifecycle into the tool.  This is more pronounced with those attempting to support the Agile development methodology.  There are a number of project management tools that provide explicit support for Agile.
Dashboard
Most packages will allow each user to see a summary dashboard, with their part of the plan, their outstanding actions and reminders, risks and so on.
Document Storage
Many packages include a built-in document repository. All will support links to external document stores e.g. Google Drive, Dropbox and Box.
Where a document repository exists, it may also support version tracking, that is if you upload a new version of a documents, the package automatically saves the old version, providing you with security in case someone messes up the current version and an audit trail, should you need to pour over the project's history.
Portfolio Management Features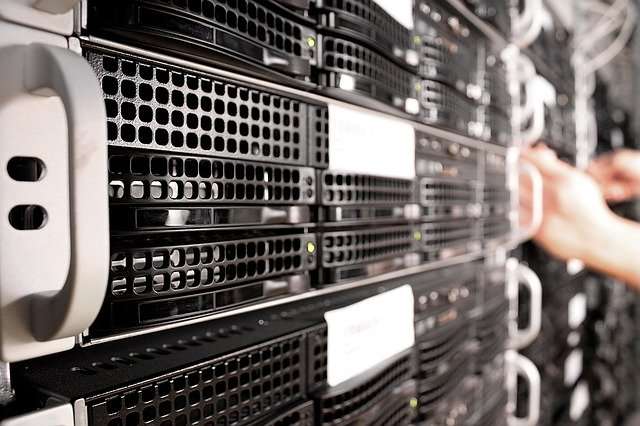 More and more suppliers are now moving to an architecture where the data being gathered by the project management package are stored in a relational database and reporting carried out using a BI tool.  These tools are designed to be able to produce reports in both numerical or graphical format or a combination of both.  The supplier will usually provide a set of prebuilt reports so you can either modify the existing ones or build new ones according to your need.
Reporting using BI tools is a really powerful feature that can become an important part of running your business.  You can monitor the profitability of your entire project portfolio week-by-week or if you're an internal department track against budget, without ever opening a spreadsheet. More than that, once senior management are used to seeing this level of reporting then lax processes lower down the food chain will become immediately apparent.  This forces project managers to keep plans up to date and team members to fill timesheets in on time, which can only be good.
Collaboration Features
Projects are essentially collaborative activities, where a project manager attempts to get the best out of a set of resources to deliver an end product.
More and more tools place an emphasis on collaboration, providing instant messaging and discussion boards as well as the facilities to share and review plans and documents. With the rapid rise of remote working these features have become ever more important.
One of the strengths of this is that discussions and review comments which otherwise end up in long messaging or e-mail trails are saved within the project management package in an orderly accessible and searchable format.  This also provides an audit trail that makes it easier to track decisions internally and settle any disputes you might have with contractors.
If used properly, these can be excellent features, especially for a geographically dispersed team.
Other Features
Free Trials
These may seem attractive, but don't rush off and try out lots of packages.  You're better off getting down to a very small shortlist before you start trialling.
The problem with a free trial is that people use them to play about with the package, but rarely use them in anger.  I'd strongly recommend using the trial to produce real plans for a project – it's only then that you'll start to identify any issues.
Training and User Guides
Training will be important.  I'd recommend you get your users trained by the supplier, so that people can ask questions. Usually this can be done remotely, rather than face-to-face, which keeps the costs down.
Most vendors will provide a combined on-boarding and training package and you'll have to pay a one-off charge for this.
Finally
We hope this guide helps. Please take a look at our review of the top 19 project management packages and contact us if you need help with buying a project management package.  We can write requests for tender, run the procurement process, get a competitive price and reduce the risks in this process.
Liked our guide to buying Project Management software?  Look at our other product reviews in our reviews section.
Gren Gale is a consultant in Remote Work and Project Management and has been named as one of the top 19 Key Opinion Leaders globally in remote work in Who's Who in Remote Working?  He is author of the Remote Project Manager and Remote Work The New Normal.
Articles and reviews on this site are written from an unbiased viewpoint. We only review products which are relevant to Remote Work or Project Management and ones we believe in. Once this article on buying a project management package was written we looked to see if some of the links could generate affiliate income. It won't make us rich but it helps pay the rent!