Remote working isn't going away
While there are some stalwarts who have a Canute-like passion to hold back the tide of remote working, the pandemic has firmly fixed the demand for flexibility in most office workers minds.   They've tried it, it works for them, they're more productive – it's just not going away. Companies who opt for hybrid working will see their approach evolve as they get more experience of what works and what doesn't and hopefully move forward in consultation with their staff rather than handing down tablets of stone from their CEOs.   As companies move away from hybrid work models that mandate that staff come to the office for a set number of days each week into more flexible arrangements, the availability of on-demand office and meeting space will become very important.  Even the companies who continue to work a set number of days from offices may find that in time they can get rid of office buildings and just top up the space they need, when they need it, with coworking spaces.
On-demand coworking spaces are a key component of hybrid work
Office leases in London average 9 years, so no matter how a company decides that it wants to work, it may find itself with office space that it can't get rid of in the short term.  Sub-letting may not be so easy in this climate – 18 million square feet of office space has been vacated in the UK alone since the start of the pandemic – but we can visualise many of these offices eventually being converted into co-working spaces and used by the companies themselves or let out to others and an on-demand basis.
Don't underestimate the financial gains from closing offices.  The monetary costs of offices dwarf any new costs incurred by regular meet-ups, overnight stays and travel.  Renting or owning offices creates huge overheads, hassle and distraction for a business. The most likely end game for hybrid work will be flexible arrangements that focus on work rather than offices.   An office or meeting space will just be one of many tools used for getting work done.  Coworking spaces become important venues for team and company meet-ups, social gatherings and away sessions for induction, collaboration and creativity.  For this reason, we've concentrated on looking at providers who can supply space on demand rather than medium to long term office lets.  Companies like Regus have been around for a very long time providing temporary office space on a medium term let basis but an increasing number of providers are supplying on-demand space as a turn-key solution, all over the world.  They can organise not just the co-working space but also the travel, hotels, IT and if required entertainment, for you.
Providers will increasingly find the demands of users will not only be flexibility but also security from eavesdropping both in the real and virtual worlds.  WiFi and internet need to be secure and meetings safe from being overheard where confidential material is being discussed.
Leading suppliers of on-demand coworking spaces

Peerspace offer what looks close to a perfect solution for companies who want to get rid of their offices and replace them with a flexible model that allows teams to meet up when they need to.  They've even teamed up with United Airlines to offer flights as part of an overall package.  They call this Team Together and it provides a completely outsourced service to set up meeting places and the transport to get there.  The charging model is predictable and based on annual charges per employee.  Peerspace can find space worldwide, charge by the hour and look the most mature provider at the moment.  Their prices also look very reasonable and they charge by space rather than by attendee as some providers do.  They can offer a range of co-working spaces tailored to whatever you might need from a meeting room to a mansion!  They operate internationally with spaces in the US, UK, Canada, Australia, Germany, France and Spain.
Peerspace provide a calculator which shows how much can be saved from closing offices and hiring spaces instead – try it, it's an eye opener!

Flok like Peerspace organise everything for you.  The accommodation, flights, meals, entertainment, internet and WiFi set up.  You agree locations and they'll do the rest for you.  They appear to be more heavily focused on companies who want to get their teams together for a few days in a fairly exotic location.  Flok say they aim to charge $250 per employee which sounds like a good deal.  They say they'll organise meet-ups for you worldwide and if their website is anything to go on, they have some pretty exciting places on their books.

Alliance Virtual Offices are also a strong presence in this marketplace with coworking spaces, meeting rooms and event locations worldwide.  Meeting rooms can be booked hourly or daily, co-working spaces monthly and virtual offices on 6 month leases..  Alliance place a strong emphasis on making sure that these rooms are both quiet and secure.  They also provide reception and virtual phone services at each location and a range of add-ons like Wi-Fi, refreshments, printers, copiers, whiteboards and parking.  Alliance are a truly global, operating in 55 countries.

AirBNB have jumped on the coworking spaces and meeting room bandwagon bigtime and their offering already looks very attractive with 1000s of venues world-wide.  AirBNB can also facilitate team building activities from their existing vast range of 'experiences' including cooking, training with Olympic athletes, murder mystery games, art, diving…you name it, they've got it!   They'll help you get employees to their sites and offer an app for employees to manage their spend on travel.  Given their size and already sophisticated set up, it would be surprising if they didn't build a very strong position in this marketplace.

Other established travel companies are starting to get interested in this market.  Booking.com have introduced Work from home away from home  and while this is relatively immature as yet, expect to see it grow.  Just like AirBNB Boooking.com have all of the tools to make it work if they can pull them together into a properly thought out offering.

Remotefulness are based in the Canary Islands and organise venues for remote work in beautiful locations in Spain, with a big emphasis on the environment and sustainability.  Remotefulness say they provide tools and knowledge for companies to help them to work as distributed teams, to improve productivity, cohesion, and motivation.  They also specialise in organising team building and creativity get-aways.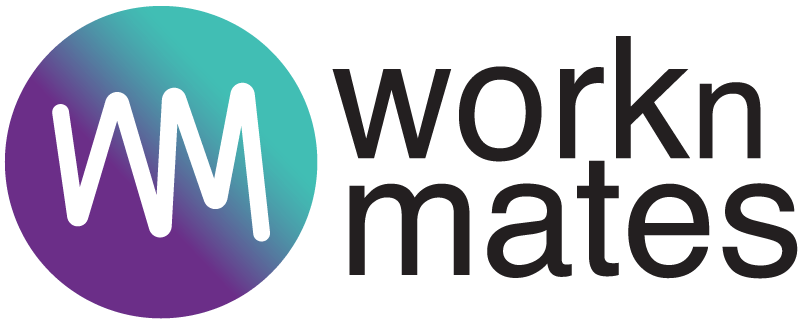 WorknMates is promoting a model where employers provide credits to employees allowing them to book coworking spaces to hold meetings and get togethers.   All spaces are on an on-demand basis and can be hired by the hour or day.  Monthly limits can be set up for individuals and departments.  Companies are billed monthly for what has actually been used.  WorknMates say they have 2500 spaces in 25 countries and cover the US, Central and South America and Spain.   We like their approach as it gets around the issue of authorising spend on coworking space.  Most CFOs obsess about restraining spend and are likely to build complex approvals to discourage the too easy booking of coworking spaces. WorknMates have come up with a pre-approval approach that will help finance departments sleep more easily.

Hubble offer on-demand coworking spaces worldwide together with supporting services like social activities and employee treats.  They are London based and also offer a wide range of long and short terms offices in locations around the city.
Conclusion
All of these companies will provide coworking spaces for you on an on-demand basis often with a whole range of optional add-ons.   While clearly staff satisfaction and productivity are at the top of the list to get right, office accommodation is for most businesses the second biggest item on their balance sheet.  A more flexible approach while retaining the strengths of getting staff together face-to-face not only maintains staff satisfaction, company togetherness and culture but also wipes away huge expenses.  Owning or renting offices isn't just about rental costs.  Businesses also have to pay for maintenance, utilities, health and safety and other legal issues and insurance as well as employing a facilities team.
Gren Gale is a consultant and speaker in Remote Work and Project Management and has been named as one of the top 19 Key Opinion Leaders globally in remote work in Who's Who in Remote Working?  He is author of the Remote Project Manager and Remote Work The New Normal.
Articles and reviews on this site are written from an unbiased viewpoint. We only review products which are relevant to Remote Work or Project Management and ones we believe in. Once this article on coworking spaces was written we looked to see if some of the links could generate affiliate income. It won't make us rich but it helps pay the rent!