A number of people have told me that remote working is the enemy of creativity and that it just isn't a practical way of working in the creative industries.  I strongly disagree.
Creativity and problem solving tend to be more effective in groups where people can bounce ideas off each other and find better solutions.  This can seem harder to achieve in a remote working environment, but maybe creatives need to be more creative about remote working!
Reorganise Reorganise Reorganise!
In pretty much any business setting if you just transfer work to people's homes and do very little else then you'll have a problem.  You need to think about how your business can work best in a remote working environment, not just copy the office based way of working into a remote setting.  So it's very important that you reorganise for remote work.  This might be taking a look at your processes using methodologies like Lean and Six Sigma or it might be making use of all of that creativity and devising a better way to work.  What are your peers and competitors doing?  How well are you making use of the wealth of collaboration software available that facilitates working closely together and exchanging ideas?  So get together, be innovative and tear up the old ways of working.  
Meet-ups
There is no rule that states that remote working must be totally remote and that a video conference is the only way of meeting.  Lots of companies organise regular meet-ups to get their remote employees physically together.  These are often badged 'Hackathons', a term that was originally about computer programmers getting together to hack out code but now seems to have been adopted more generally for these sort of business get-togethers.  Clearly covering travel and hotels costs can make this an expensive event but I'd recommend it and the chances are you'll make your money back by improving teamwork and generating ideas to help everyone work better.
This works best if you meet regularly rather than a one-off meet-up that no-one gets around to organising again.  Two or three of these each year is at the level of frequent but not too frequent, but this will vary by industry and application.  In creative industries where bouncing ideas back and forth between team members is important then you may want to have more frequent meet-ups and organise these by project.   Make sure you have a clear idea of what you want to get out of each meet-up and that you have a solid schedule of activities and workshops organised.
In the post pandemic world meet-ups will be critical to the success of remote work.  Good for creativity and problem solving, good socially and good for the mental health of team members.
Diversity is good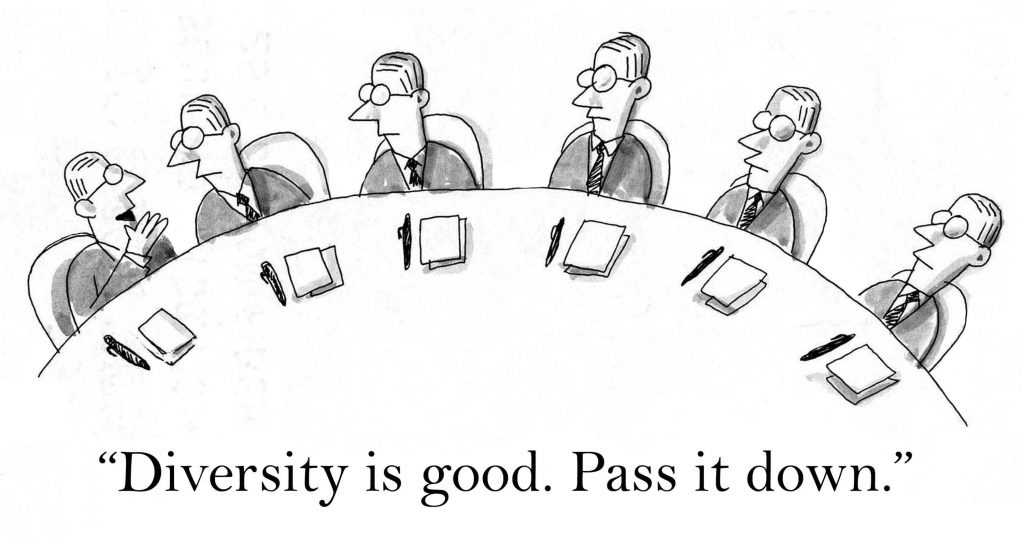 And it's not just about the environment that people work in, it's also about the people.  Office-based teams tend to be recruited locally.  Remote work changes all of this and offers far greater opportunities to recruit the best people from all over the world and build highly effective teams.   Whether it's intentional or unconscious we tend to recruit people who are like us, however research shows that teams profit from their diversity.  It makes sense that a team with a greater diversity of ages, skills and backgrounds is likely to bring more to the party than one consisting of people who all have a similar outlook on life.  Scott E. Page, professor and director of the Center of the Study of Complex Systems at the University of Michigan has demonstrated that more diverse groups outperform like-minded experts. He concludes that 'progress depends as much on our collective differences as it does on our individual IQ scores.'
So is remote working the enemy of creativity?
Far from it and those enterprises who embrace it and learn to work with rather than against it will find they're able to cut overheads, hire the best talent and profit from a much happier and diverse workforce.
Gren Gale is a consultant specialising in remote working and author of Remote Work The New Normal and The Remote Project Manager.
Cartoon Image by Cartoon Resource – Shutterstock